Frankly Speaking Website Redesign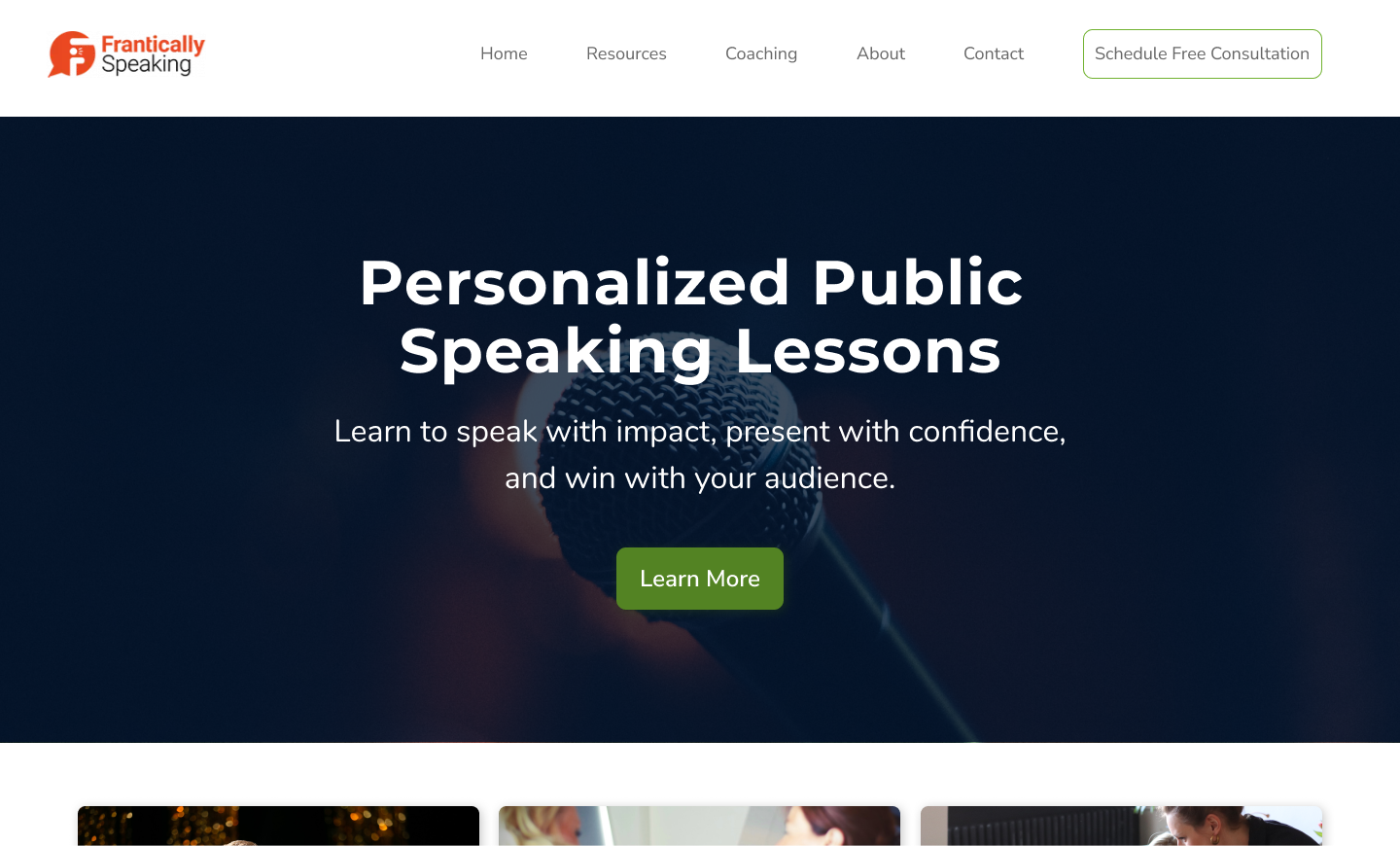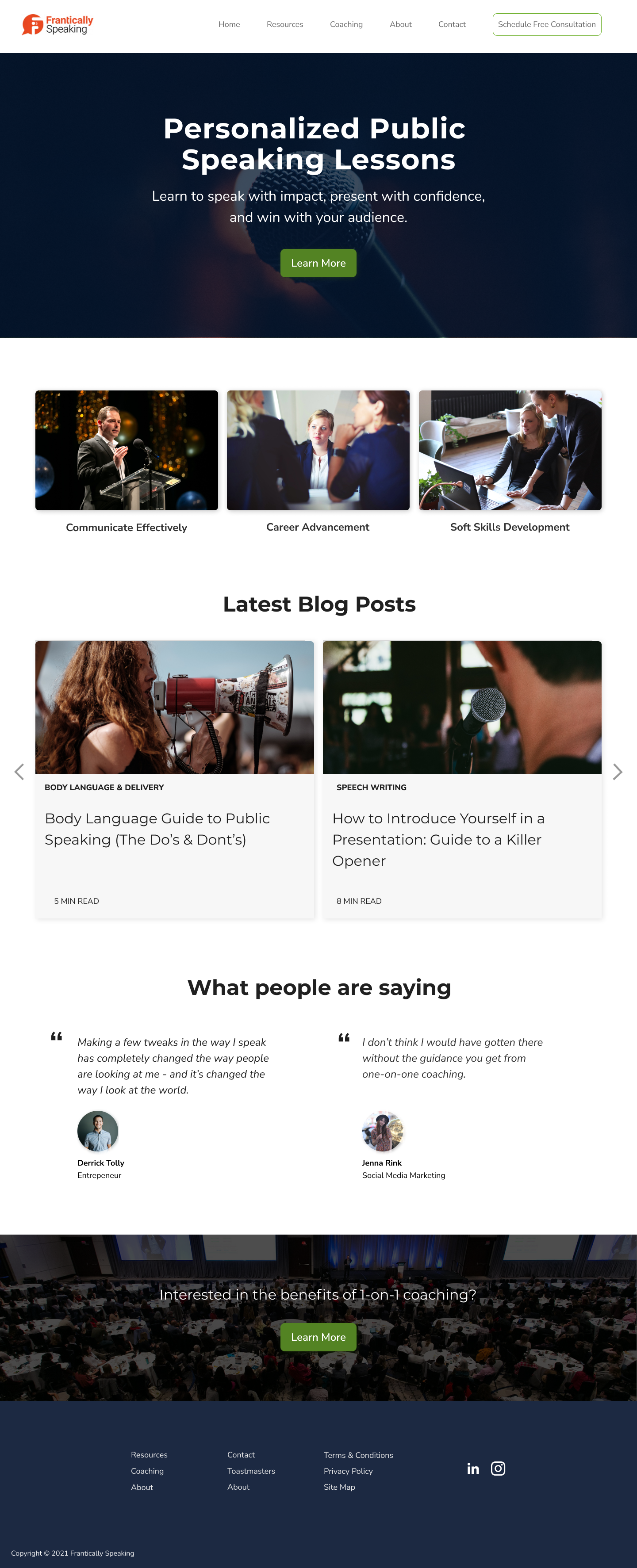 A redesign proposal focused on usability improvements for a website that helps users to improve their communication skills
Role: UX Designer
Team: 5 UX Designers
Timeline: 24 Hours
Tools: Figma, Google Docs, Slack

The Client
Frankly Speaking, a public speaking blog and coaching website with the sole purpose of adding value to entrepreneurs, working professionals, and students who want to improve their communication skills.
With their blog receiving 35,000+ visitors a month, they are now aiming to be the go-to-platform for everything public speaking.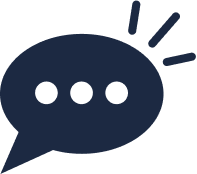 Initial Thoughts & Assumptions
Revenue is gained from coach consultations and advertisement on the blog.


Frantically Speaking has already conducted user research and the current website offers what potential users are looking for.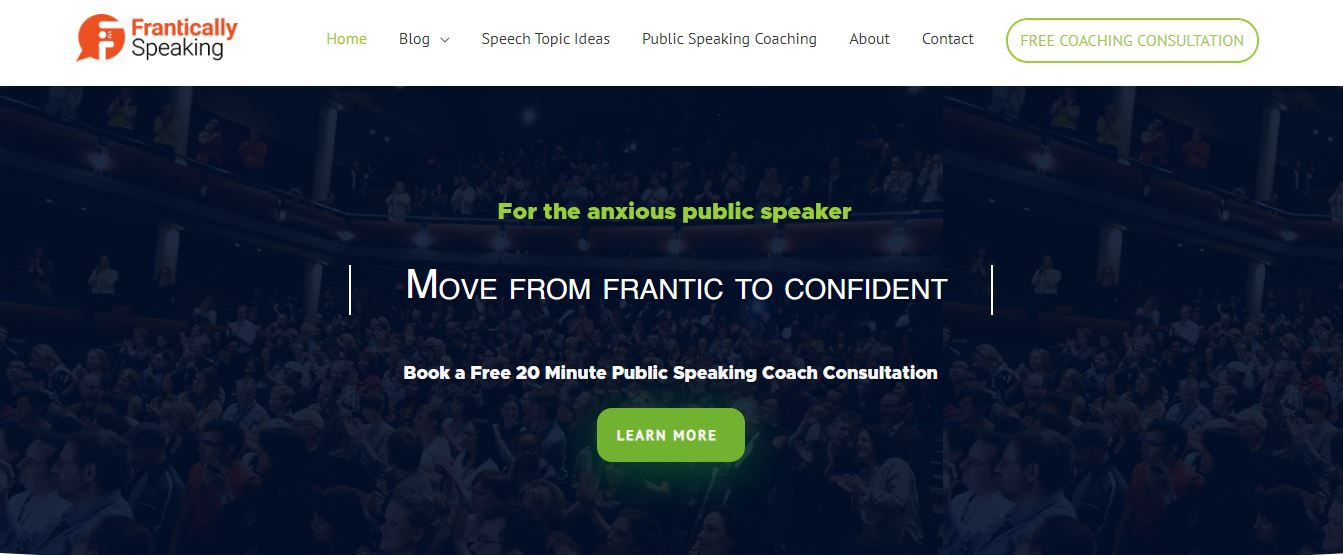 Pain Points
Information overload

Dead & inconsistent buttons

Unclear offered services

Confusing 'booking a consultation' process

Inconsistent and inaccessible design

Negative keywords on copywriting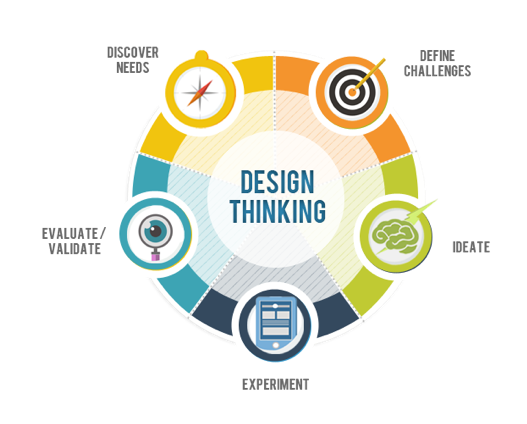 Design Challenge
How might we reframe the Frantically Speaking website to better convey the types of services offered as well as increase revenue?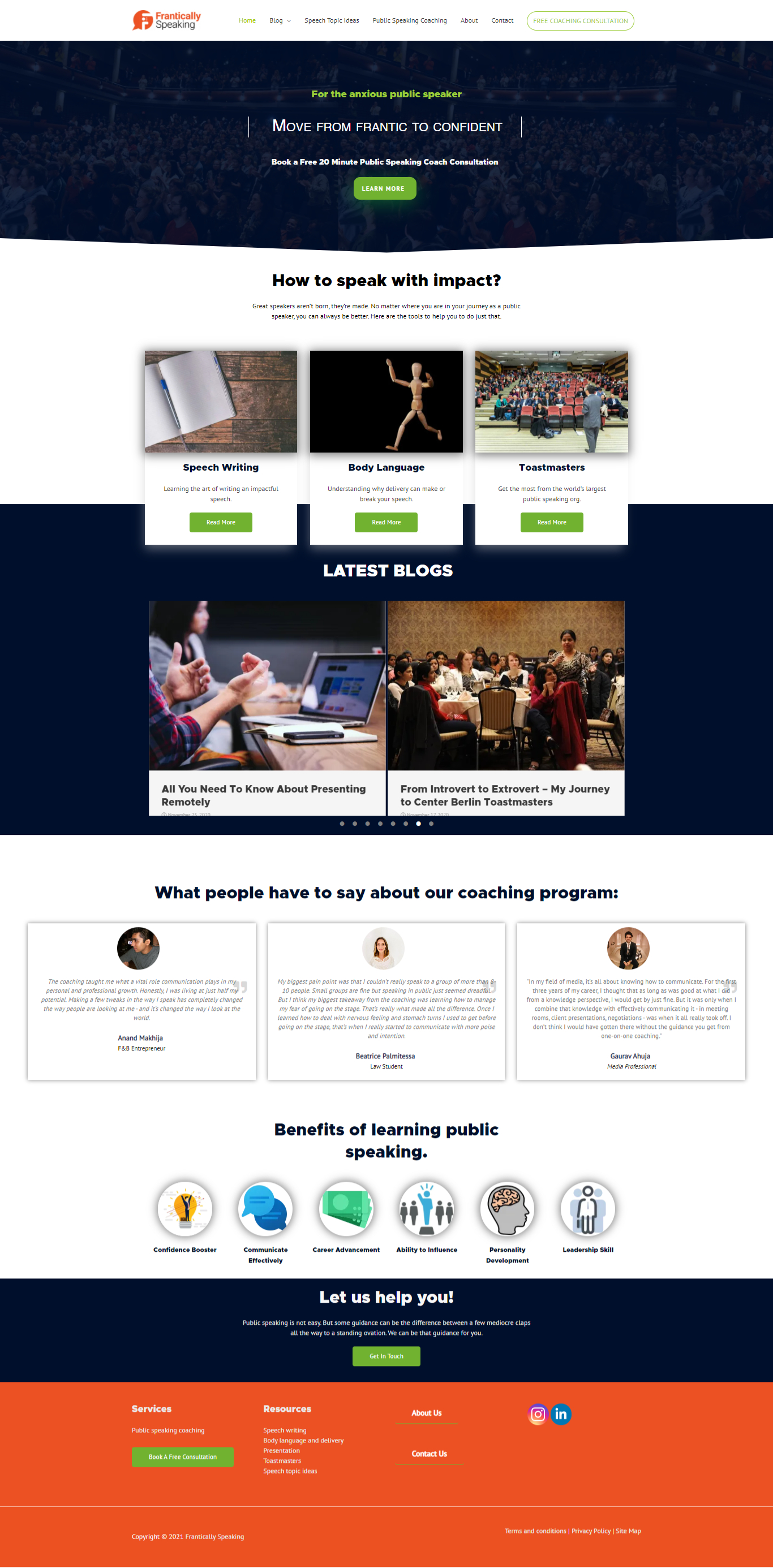 Original Website
Customer Conversion
The current website receives more than 35,000 visitors on the blog monthly and wants to improve customer conversion.
Consistency and Accessibility
Several different fonts, sizes and colors makes the page look unprofessional and unreliable. Additionally, the white text on green and orange background are not compliant with WCAG standards.
Broken Flow
We identified three problems in the booking "Free Coaching Consultation" process. Two broken buttons and a delayed email with a Calendly link is harming the website performance.

Simplified Mood Board
A simplified board was created to set the mood we wanted the readers to feel when browsing on the website.

Low Fidelity
Minimalist Clear Design
We added more negative space and less content to improve the user experience scanning through the page.
Consistency
We ensured that the UI, font, copywriting and the spacing were consistent throughout all pages.
Redundancies
We eliminated the redundancies by keeping only one blog post section on the main page.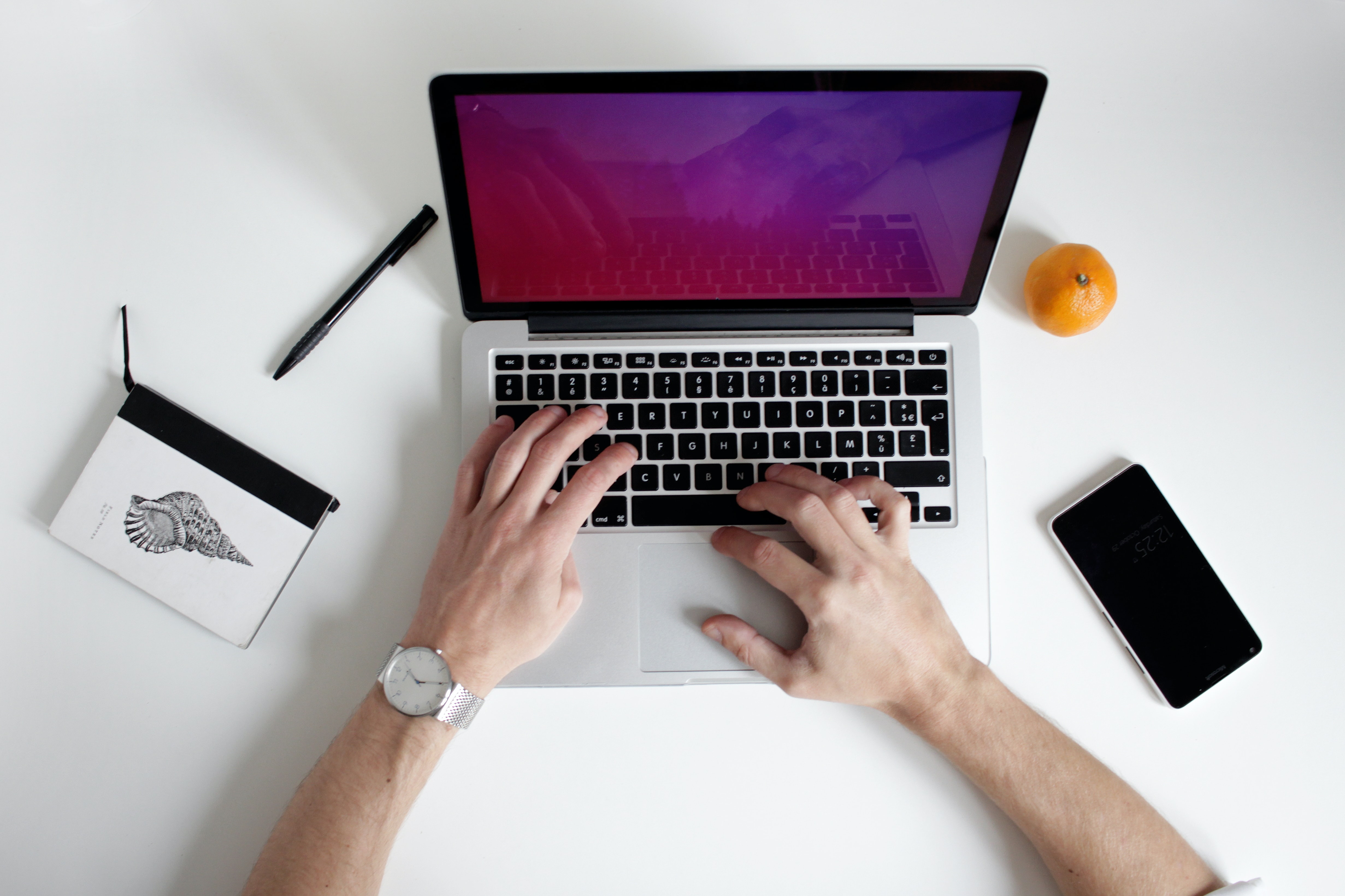 User Test
Since the whole project had to be delivered in less than 24 hours, we were not able to dive deep into user testing.
We managed to run one round of user testing with two testers on our low-fidelity and we learned that three buttons were a bit overwhelming on the hero section so the second button was removed.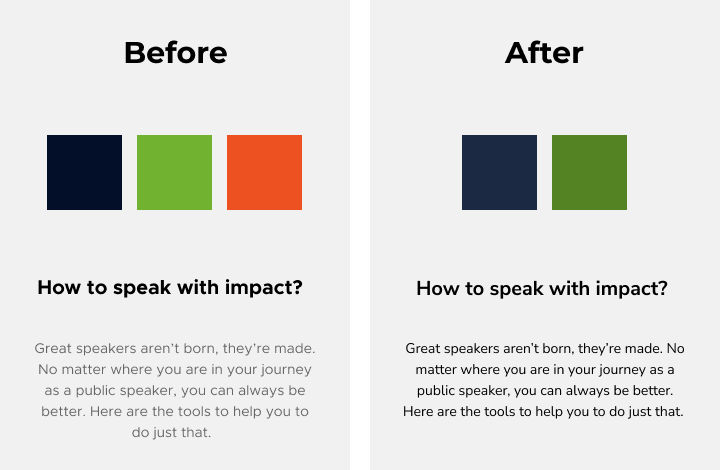 Branding Changes
We understand Frankly Speaking has its established branding identity so we tried to keep visual identity as much as possible.
Color
The orange was not aligned with the minimalist clear design and was removed due to inaccessibility. In order to comply with WCAG standards, we adjusted the green color.
Typography
The typeface and sizes were standardized and the contrast was increased to improve readability.